Hi,
We are back after a long weekend. Festivals are amazing and they have a magical way of recharging you.
The much-awaited WordCamp US is over and on Contributor day, Matt Mullenweg renewed the push for canonical plugins. More on that in the News section below.
See you next week.
Bye!
---
Community Sponsors
---
📰 WordPress & Around
🚨Web Security & Vulnerabilities
🔌 New Plugins & Themes
💵Investments, Acquisitions & Partnerships
Yahoo acquires The Factual: Yahoo has announced a deal to purchase The Factual, a news rating company that scores media bias and credibility. The Factual has just eight employees, all of whom will join Yahoo news.
The Strive Calender plugin acquired by Francisco Opazo: Francisco is a WordPress geek and the founder of the first online community for WooCommerce Professionals and Freelancers, WooLauncher.
GridPane takes strategic investment from Automattic: In addition to this investment, GridPane and Automattic will partner to bring an all-new, state-of-art, fully managed WordPress Hosting solution to market.
Atarim raises first funding round: The funding was led by Joost de Valk and Marieke van de Rakt, the founders of Yoast SEO and supported by Devin Walker, co-founder of GiveWP, Andrew Palmer, co-founder of Bertha.ai and ex Elegant Marketplace and an angels group led by Matt Russell, former co-founder of Hosting/EasyWP at Namecheap.
👥 Community News
Bluehost unveils easy WordPress Ecommerce solution: Bluehost announced a new point and click solution that makes it easy for virtually anyone to create an eCommerce store with WordPress.
Jetpack 11.3 is out: It has a new Payment Buttons block to add multiple inline payment buttons, support for Do Not Track headers in our Google Analytics feature and gallery block and carousel improvements.
The Events Calendar 6.0 is out: Some of the improvements include enhanced performance, better event data storage, and a new system to manage events including a new post-type called "Series."
Americaneagle.com earns WordPress VIP Gold Agency Partner status: Americaneagle.com, a global digital agency and experienced WordPress developer, announced that it has earned WordPress VIP Gold Agency Partner status, WordPress VIP's highest level of partnership status.
WOOFF – a directory platform for WooCommerce extensions: Their goal is to be the "yellow pages" of WooCommerce extensions.
Imajinn, the image generator genie: The Imajinn Block brings AI image generation, previously only seen on restricted platforms like DALL·E 2, right into the backend of your website so you can create stunning images for any topic with just your imagination.
Introducing Kana – A powerful WordPress development environment: Kana is written in Go and takes inspiration from wp-env. It can be run with zero-config while maintaining the ability to allow for robust debugging.
WP Deals Newsletter from Ben of LayerWP: It focuses on deals on WordPress products, including WordPress themes, plugins, hosting and tools.
Ua Vandercar launched Orbital Email Newsletter: It is a micro-message newsletter with curated news, tips, and tools from around the Gravity Forms sphere delivered weekly to your inbox.
Managed WooCommerce Stores (Preview) from GoDaddy: Managed WooCommerce Stores is a new eCommerce platform that combines today's best in performance, functionality and scalability. The open access preview is launched only for US customers now.
"I'm not opposed to paying people for labor or people getting paid for their labor.": Tweet from Matt Mullenweg
🔖Interesting Reads & Podcasts
🛠 Guide Zone – Howto's and More
📆 Save The Dates
🎁 WordPress Deals Of The Week
EXCLUSIVE DEALS
3 Months free offer on hosting plans of WP Engine (Coupon Code- WPE3FREE)
15% off yearly plans at Videvo (Coupon Code – WPV15)
OTHER DEALS
Latest from WP-CONTENT.CO
Beautiful layout, transitions, and color tones, but if one line of content goes awry, all the hard work and effort you put into it will bite the dust. Without the…
Beautiful layout, transitions, and color tones, but if one line of content goes awry, all the hard work and effort you put into it will bite the dust. Without the…
Jean-Baptise Audras (JB Audras) is a name very familiar to everyone in the WordPress field. He is one of the towering figures in the WP community and is very active…
Jean-Baptise Audras (JB Audras) is a name very familiar to everyone in the WordPress field. He is one of the towering figures in the WP community and is very active…
When you are embarking on a new journey or trying to figure out which is the best path to take, the sense of doubt will always be there. Mistakes will…
When you are embarking on a new journey or trying to figure out which is the best path to take, the sense of doubt will always be there. Mistakes will…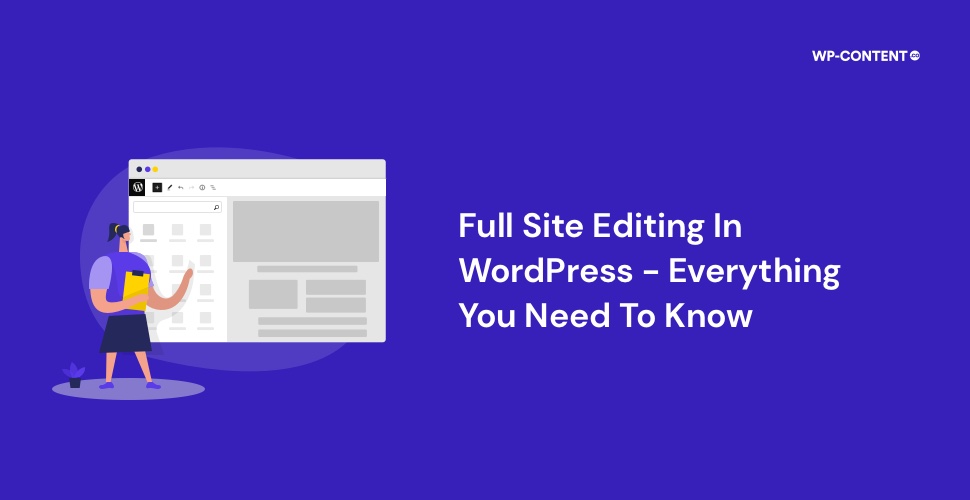 If you ask a certain group of people what rhymes with "blocks"? The answer will be WordPress, the leading CMS out there. Everyone has their way of doing things and…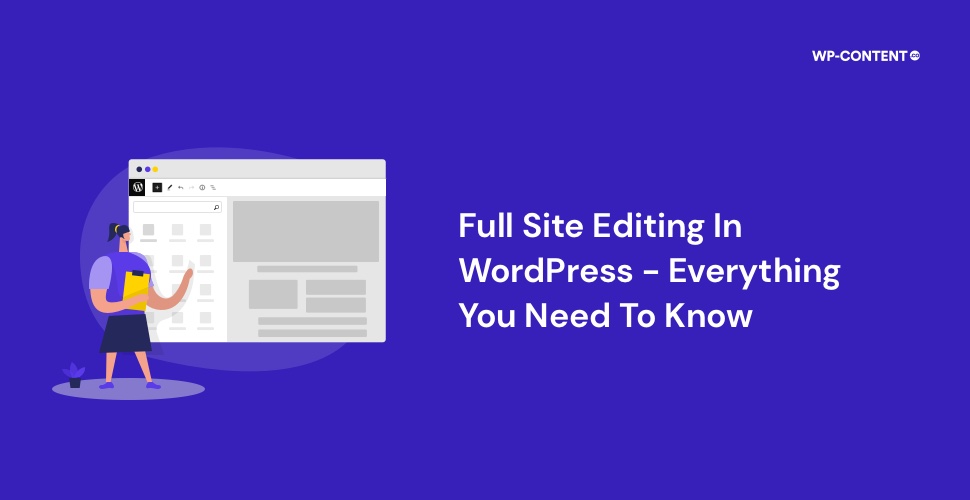 If you ask a certain group of people what rhymes with "blocks"? The answer will be WordPress, the leading CMS out there. Everyone has their way of doing things and…
---
Team WP-CONTENT.CO