We are introducing Admin and Site Enhancements plugin today through the Plugin of the Month series. Have you ever wished to have a Swiss army knife plugin that will help you with different requirements, is easy to handle and is lightweight? Well, this plugin could be your answer.
WordPress & Plugins – the Love-hate Story
Several factors help WordPress retain its position as the most popular CMS today and its ease of use is one such factor. There are thousands of plugins in the Repository that helps users save their precious time and money. But the downside is that these plugins can cause security issues or slow down your website if you use too many.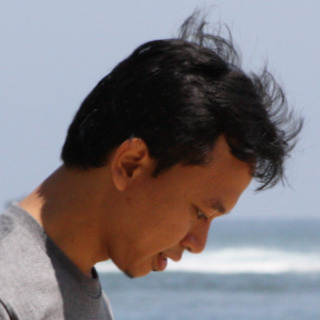 "It has features comparable to 50+ single-purpose plugins, e.g. duplicate post, media replace, enable SVG upload, admin menu organizer, hide admin notices, custom login URL, limit login attempts, custom admin/frontend CSS, etc."

Wibowo Sulistio, Author of the plugin
Admin & Site Enhancements plugin becomes a lifesaver in such scenarios. This all-in-one plugin provides multiple functionalities so that you can use it to replace multiple plugins. All-in-one plugins are not a novelty in the WordPress arena but this plugin is way off the beaten track.
Admin and Site Enhancements Plugin
You can download and install the plugin from the Repository.
You will notice a new option, "Enhancements," in the Tools section. It has a pretty clean interface, and all options are grouped into 8 sections.
1. Content Management
The options under this section help you handle your content easily. For example, you can opt for Page & Post Duplication, SVG Upload etc. Usually, just for these two features you install different plugins like Post Duplicator, Duplicate Post, SVG Support or Safe SVG. Admin & Site Enhancements plugin helps you overcome that.
2. Admin Interface
These options are heaven-sent for those trying to customize the admin dashboard. You can increase your productivity by hiding Admin notices or the admin bar, dragging and dropping menu items to the desired positions/hiding them, and disabling dashboard widgets.
3. Log In | Log Out
You can change the login URL, redirect to specific pages after login/logout for different roles, etc from here.
4. Custom Code
Add custom CSS on all admin pages and frontend pages, add custom body class, manage robots.txt, manage ads.txt and app-ads.txt quickly.
5. Disable Components
You can disable all the options you like including Comments, Rest API, feeds, updates and smaller components.
6. Security
This plugin also saves you from installing a security plugin for your website. You can protect your site from brute force, DOS and DDOS attacks and obfuscate publicly exposed author page URLs.
7. Optimizations
Optimize your website performance with these options to resize newly uploaded, large images to a smaller dimension, limit the number of revisions or modify the interval of the WordPress heartbeat API or disable it.
8. Utilities
Say goodbye to plugins helping you with a customizable maintenance page, password protection, 404 redirects, SMTP Email Delivery etc
As you can see, it's more along the lines of a jack-of-all-trades plugin.
Our Verdict
There are several points that make this a unique plugin and not something that overloads your website with a truckload of features. Firstly, this plugin can replace multiple plugins on your website. Plugins are a necessary evil and the fewer you install, the better for your website's security and load time.
Secondly, this plugin is very user-friendly. You don't need to waste time searching around Settings. Thirdly, it is only 1.07 MB. Not bad, considering all the options it offers.
In short, you can confidently give Admin & Site Enhancements plugin a chance.
Previous Plugins of the Month – Surge, Independent Analytics, SureCart, Loops & Logic